Pacific Coast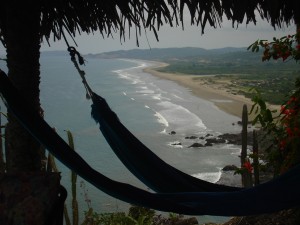 The waters along the Pacific coast in Ecuador are pleasantly warm all around the year, 20 – 27 C, some 65 – 80 F. The Humboldt current brings a healthy quantity of nutrition, a pre-condition for the wealth of fish. There are villages and towns along the coast ideal for activities as well as relaxation, as indicated below.
Bathing is an option all along the coast line, but the back wash is sometimes strong and the visitor should be careful, asking the locals or watching their behavior.  Ayangue is a deep bay ideal for swimming.
Deep-sea fishing is offered from cosy Ayangue as well as the big resort Salinas.
Diving is offered at Ayangue, whether you want to enjoy the colorful under water life or take a 3-day course with a PADI-certified instructor.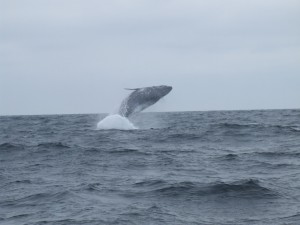 If you want to party around the clock Montañita is the place.
The delivery and mating period of the humpback whales July – September is a world class show to be seen during a day trip by boat from  Ayangue or Puerto Lopez.
Hang gliding is practised where land rises steeply out of sea offering constant winds at San Pedro 5 kms from Ayangue.
Snorkling is recommended around Islote El Pelado a 20 minute boat trip from Ayangue.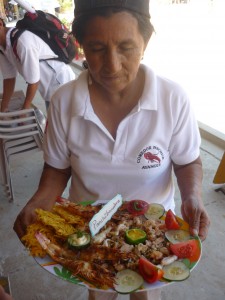 Surfing 12 months per year at Manglaralto and back-packer hub Montañita.
Excellent seafood can be enjoyed at many basic restaurants along the coast.
Futuro Valdivia has the experience for you!