Travel in Ecuador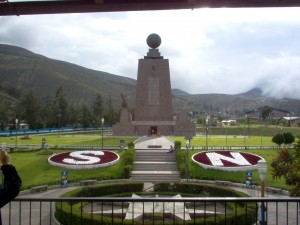 Many Marvelous Travel Options in Ecuador
Welcome to the Futuro Valdivia tourism menu!
We offer one of a kind travel experiences in Ecuador, a tourist's dream come true!
In order to see, experience and understand Ecuador we suggest you start your visit  with nationwide trip to get a feel for the diversity characterizing the country, a pocket size Latin America, with the Amazon Jungle, The Andes, the Coast and don't forget the Galapagos Islands!
Depending on your personal interests you are welcome to add one or more of our more than 30 options. If you are an experienced traveller you may combine options to your liking  and have your own personalized program. There are English speaking guides for all our programs.
Our modules are constantly developing and improving, including in January 2013,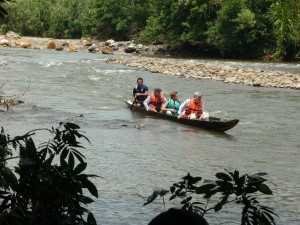 -4 – 15 days, land or ship based, in Galapagos, where animals live without fear of people
-4 options for the Amazon jungle Mother earth's oxygen provider
–bird-watching in highland cloud forest and coastal mountains
–stay in an indigenous village or on haciendas in the highlands and get an insight into the history and traditions of the people
–an unforgettable train ride, e.g. La Nariz del Diablo, The Devil´s Nose, operational again since mid 2011.
–biking in the Andes, Chimborazo Downhill or Hidden Valley
–trekking in the Andes,  2 – 5 days; for magnificent scenery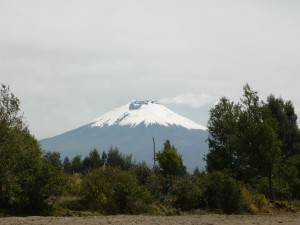 –climbing volcanos at 5 – 6000 meters / 15 – 18.000 ft abovesea level requires acclimatization and it is for very fit people and climbing the Chimborazo Volcano requires experience
–pearls for two in a hide away paradise, perfect for a honey-moon or couples looking for a little seclusion
–beach, surf, dive, snorkling or para-gliding, for youth of all ages
–humpback whale watching July – September, when more than 600 identified individuals, Megaptera novaeangliea, measuring as much as 45 ft long and weighing approx. 40 tons, come from the Antarctic to the equator to mate and give birth
–Futuro Valdivia´s worldwill give you a first hand look into the reality that we face as our project makes practical development efforts at a personal level
–upon request we offer an option including Lima, Cuzco and Machu Picchu in Peru
Testimonial:
-Jan guided us through Ecuador with passion and showed us things that the normal tourist could never dream of.
Thanks to  Futuro Valdivia we experienced a month that will not easily be forgotten, and we recommend everyone who really wants to experience Ecuadorian life as it is to give them a call.
For full testimonial pls see our Blog "Going beyond the brochures" October 26, 2011.
Charlotte S. and Pieter V.A., medical students at the Katholieke Universiteit Leuven, Belgium. September 2011.